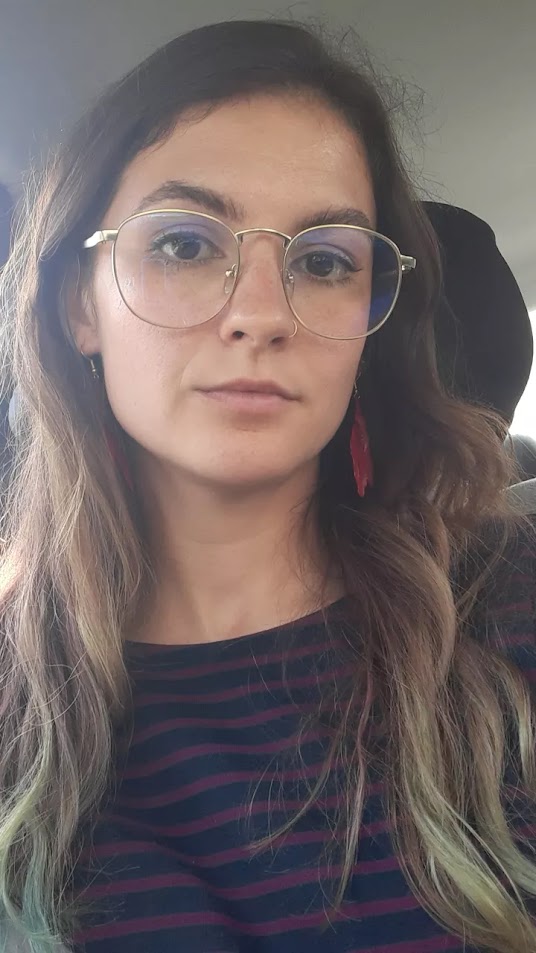 Aimee Medvedik
Scrum Master
I value and strive for efficiency, transparency, measurable growth, continuous integration, and happy, self-organized scrum teams
Southside, PGH
8 years professional experience
Business Analyst / Scrum Master
Application Support Specialist
Scrum Master
Aug 2021 - Aug 2022
HealthPlaNET Application Services
Planning and leading agile ceremonies for two scrum teams, protecting scope and mitigating blocks. Recording notes and action items.

CI/CD

SAFe

Risk Management

Cross-Functional Leadership

Rally

Report biweekly team updates, achievements, and risks for leadership. Summarize accomplishments and dependencies for UPMC Stream Aligned Team members in Combined Sprint Review

Collaborated to create Team Agreements (DoD, DoR, Story/Subtask process, team expectations, role expectations)

Work closely with product owners to keep an accurate, prioritized backlog.

Successfully prepared deliverables and prerequisites for first Dark Deployment to Production.
Business Analyst / Scrum Master
Jan 2019 - Aug 2021
PNC Bank - Component Library and Online Statements
Worked with accessibility coaches to determine testing plans to achieve a11y compliance

a11y compliance

Planned and lead agile ceremonies for three retail mass market teams, 40~ total members

Coordinated sprint review ceremonies across PNC's mass market teams, 120~ total members

Drove the migration from Version One to Jira, prioritizing backlogs with POs / leadership

VersionOne

JIRA

Monitored release timelines. dependencies, scope change during virtual wallet digital transformation

Conducted workshops, participating in Agile Communities of Practice and Scrum of Scrums

SAFe Program Consultant

SAFe Scrum Master
Ensured consistency and built-in quality across the Sheetz brand's digital platforms

Oversaw digital transformation regarding curbside pickup, scan n' go, fuel pump activation, mobile apps

Making recommendations when defining and aligning requirements, priorities, and timelines with stakeholders

Developed SMART, Gherkin user stories to communicate business value within scope and capacity

Capacity planned, monitored burndown, and ensured proper sign-offs achieved on-time. Facilitated ceremonies.
Corporate Extracurriculars
Heavily involved in coordinating activities for Agile Incubation Program, Women's Forum, and Social Club

Interviewing potential global candidates, running the booth at career fairs, phone screenings, mentorship

Philanthropy work such as Carnegie Mellon Girl's IT Challenge; Best of the Batch Foundation Scratch Camp

Scratch

Clearances
Restaurant Server
Aug 2018 - Dec 2018
Provided thoughtful, informative customer service as part of a team in a successful, often high-pressure environment

Tailored experiences for guests by making recommendations and upselling

Quickly memorized orders, daily specials, and important details such as allergies and special requests to maintain fast, accurate, and high-quality service

Mitigated and escalated disgruntled guests with a polite, warm, and calm demeanor to help them better enjoy their visit

Abided by food safety requirements while opening and closing the restaurant

Stayed knowledgeable of current menu options, wine, microbrew craft beer, and daily specials, as well as competitor offerings

Responsible Alcohol Management Program Certified
Application Support Specialist
May 2018 - Aug 2018
Assisted clients (primarily laywers and accountants) with upgrading Sage 50 accounting and payroll software suites on desktops and office servers

COMPTIA A+ Exam

Sage 50
Web Assistant
Aug 2016 - May 2018
Worked with sensitive information to produce and perfect accessible web content, spreadsheets, documents, and databases for professional office staff, as well as the community

Collaborated with directors to plan marketing campaigns, organize directories, and develop reports on Excel

Photoshop

Marketing

Mail Chimp

HootSuite

Access Databases

University Clearances

Working with sensitive information and minors

Employed the use of design software, social media campaigns and HTML updates on SRU's website to compel students to utilize the services of a successful career education office

HTML

Photoshop

Office Suite
Marketing Assistant
Jun 2015 - Aug 2016
Developed and edited web content, advertisement mailings, investor updates and social media campaigns

Self-Taught Photoshop

Interviewed, trained and managed two interns to assist with content development

Leadership

Interviewing

Worked in QA lab, collaborated with warehouse, sales, technical support, risk, and leadership daily to ensure operations are aligned

Quality Assurance

Risk Management

Collaborated with directors and CEO to refine requirements and vision, maintaining consistency across the brand
Bachelor's
Aug 2016 - May 2018
Management Information Systems; Cyber Security
Associate's
Aug 2013 - May 2016
Bucks County Community College
Trainings and Certifications
A Certified SAFe® 5 Program Consultant (SPC) is a SAFe implementation professional responsible for training leaders, change agents, consultants, and team members to drive a Lean-Agile transformation at enterprise scale. Key areas of competency include designing a SAFe implementation, launching and facilitating an Agile Release Train (ART), and extending the Lean-Agile portfolio by launching additional ARTs.
SAFe Scrum Masters are servant leaders and coaches for an Agile Team. They help educate the team in Scrum, Extreme Programming (XP), Kanban, and SAFe, ensuring that the agreed Agile process is followed.